Updated 09/23/2018


This is Misa Ogasawara official web site.

小笠原みささんは、2018年6月7日、永眠されました。
生前の故人へのご厚情とご支援に心より感謝申し上げます。
本当にありがとうございました。
みささんの笑顔と美しい歌声は、私たちの心の中に
いつまでも生き続けると思います。

Misa Ogasawara passed away on June 7, 2018.
Thank you for all your kindness and support to her.
Her smile and beautiful voice will always live in our heart.


* Photoページに新しい写真を載せました。
New photos have been uploaded on "Photo" page.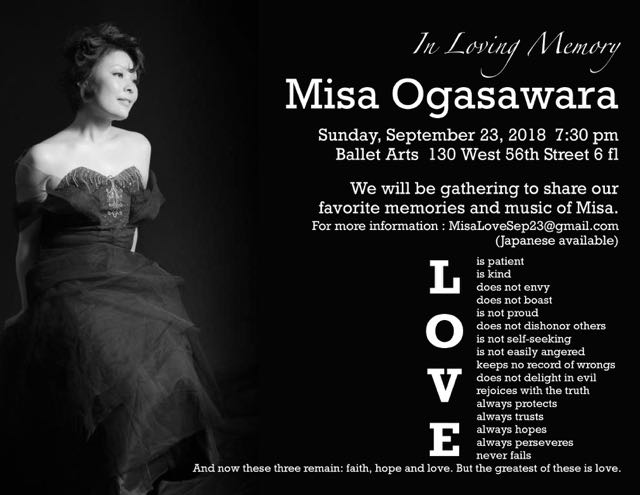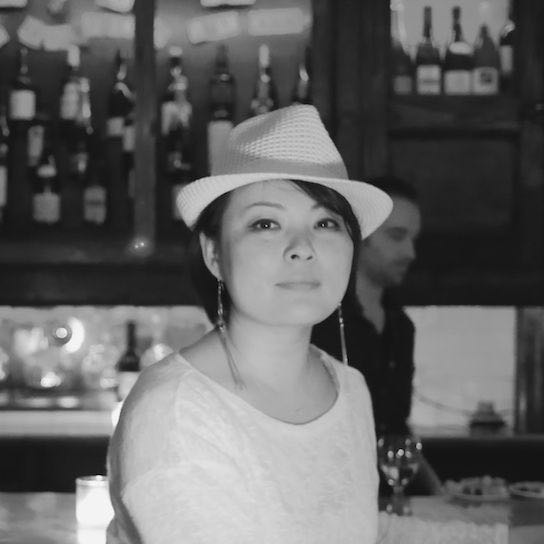 Always PV